SLOW, FAIR, NEW LUXURY FURNITURE AND OBJECTS
\ We believe in doing more with less
\ By designing better, we cater for sense-making and consuming more wisely
\ State-of-the-art furniture pieces, locally produced in limited editions, reducing waste and impact.
Sense-making and efficiency comes from the process of reconnecting and sharing ideas.
We find our inspiration in people, and believe in design which is beautiful and playful as well as fully responsible.
So we trust our growing local craftsmanship network already producing in Italy, Lebanon and Portugal.
DISCOVER OUR EXPANDING LINE OF FURNITURE
---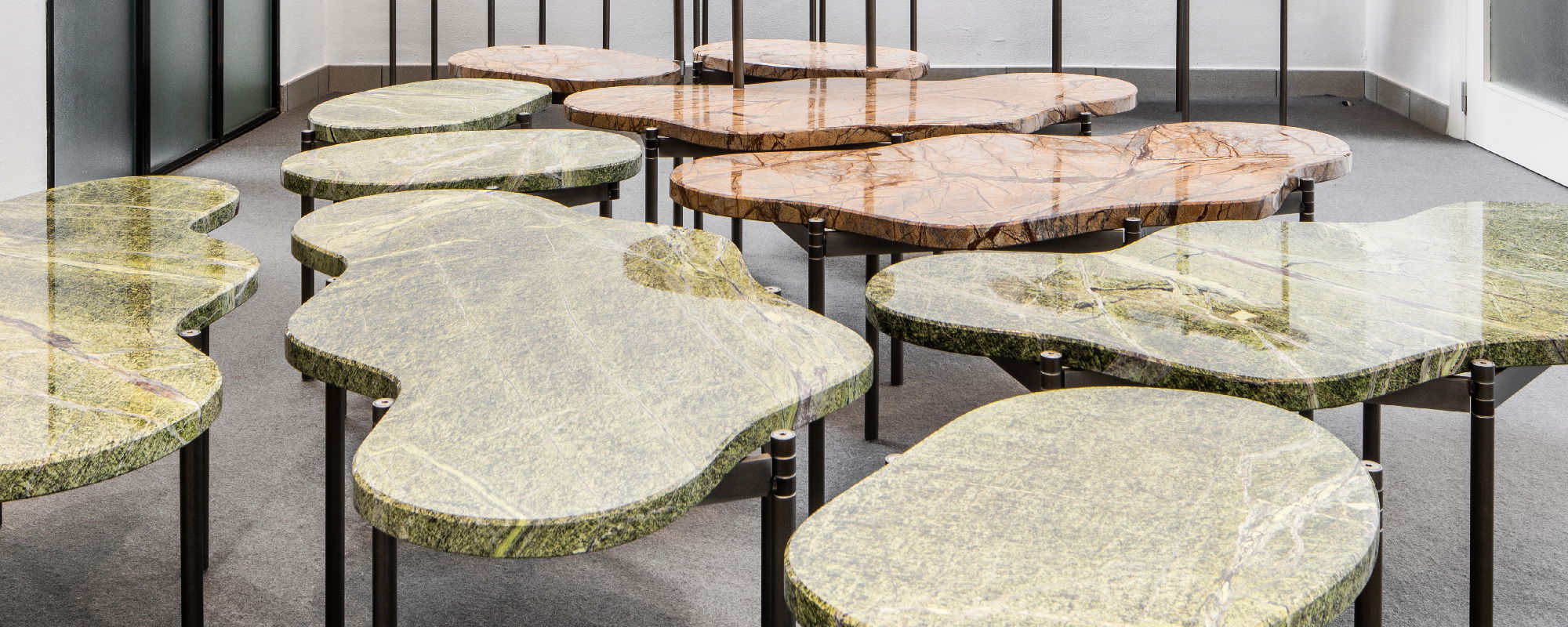 Segments Series \ Collection 1 Tables \ ©Dot to Dots 2019